WATCH: PAF releases song to mark 75th Independence Day
Song is a tribute to the courage and bravery of the soldiers of the Pakistan Air Force, says official statement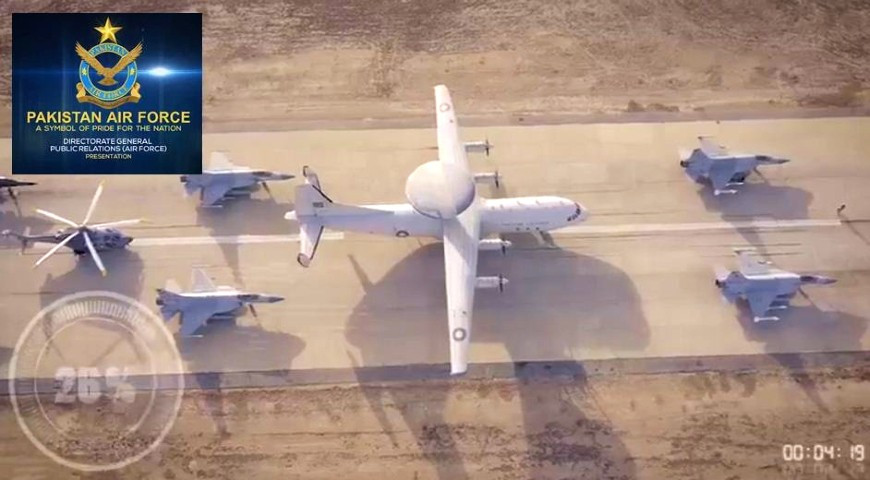 The Pakistan Air Force (PAF) on Sunday released a song on the occasion of Diamond Jubilee of Pakistan's Independence Day.
According to an official statement, this song is a "tribute to the courage and bravery of the soldiers of the Pakistan Air Force who created stories of bravery in air battles with the enemy and raised the prestige of the country and the nation".
The journey of increasing operational capabilities, innovation and self-reliance of the Pakistan Air Force is also a feature of the song.
The song has also reiterated the determination that the Pakistan Army is always ready to fulfil the sacred duty of defending the country with the full strength of the people.
The PAF, like the rest of the country, is celebrating the country's 75th Independence Day with fervour and dignity.
The day commenced with the offering of special prayer for integrity, progress and prosperity of the country in mosques of the PAF bases and Air Headquarters (AHQs), the statement added.
Later, a flag hoisting ceremony was held at Air Headquarters, Islamabad. Inspector General Pakistan Air Force, Air Vice Marshal Muhammad Nadeem Sabir hoisted the national flag.
Afterwards, all personnel, imbued with the warmth of patriotism, sang the national anthem in unison with the whole nation.
14 August, 2022: Pakistan Air Force joins the Nation in 75th Independence Day celebrations with fervour and dignity. The Day commenced with offering of special "Dua'" for integrity, progress and prosperity of the country in mosques of Pakistan Air Force Bases & AHQs. pic.twitter.com/HybAOrTImo

— DGPR (AIR FORCE) (@DGPR_PAF) August 14, 2022
The message of the day by Chief of the Air Staff, Pakistan Air Force, Air Chief Marshal Zaheer Ahmed Baber Sidhu was also read at the occasion.
A large number of officers, airmen and civilians participated in the ceremony. Similar ceremonies were also held at all regional air commands, PAF bases and installations.