India's clamour for NRC not different from the notion that more Muslims mean threat to Hindu society
Shreenandini Mukhopadhyay – October 12, 2019
The questions of citizenship and nationality have often been intertwined and have become increasingly hard to answer, especially in the context of India, which boasts of a shared history, common culture, and a sense of unique togetherness.
However, political leaders yearning for the National Register of Citizens (NRC) is not new, it is a painful rehashing of history segregating people on communal lines.
The NRC isn't simply about the Narendra Modi government's initiative. It is also about tapping into indigenous demands that have existed for decades, and this is where the problem starts. How is the demand for an NRC different from people opposing the US' Deferred Action for Childhood Arrivals (DACA) programme, or resisting the influx of Syrian refugees in Germany? It is not.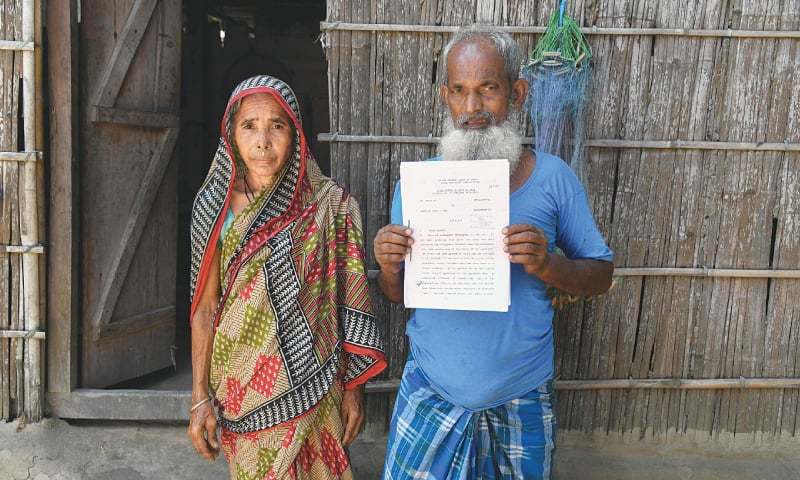 The quest for an Assam only for the Assamese, or any other similar quest, shows a deep primal instinct – the human need to belong to a social group and the immediate insecurity felt if the social composition is challenged.
Supreme Court's validation
The people who demand an NRC are not very different from those who claim that the supposedly growing population of Muslims is a threat to India's Hindu society.
The Supreme Court, by allowing the NRC exercise, has set a precedent for giving validation to other such historical claims of citizenship. It has exacerbated the tendency to question the Indianness of residents.
Othering Muslims
It must be realised that the anti-Bangladeshi rhetoric is no different from the anti-Bengali sentiment in Assam. To maintain the purity of one's culture is to make it devoid of the 'other', and the definition of the 'other' will keep changing whenever found convenient, until we reach the point of enforcing Nuremberg-like laws.
The BJP has indirectly indicated that it will not grant Muslim "refugees" Indian citizenship. The demand for ousting Muslim "infiltrators" from Assam others the Muslim citizen living in Mumbai just as much.
It's all the same blood
As new patterns of division on the basis of race, community, language and religion crop up, the proposed enforcement of the NRC across India, and even the mere thought of it, divides people into the two camps of "belonging" and "not-belonging". They want to create a homogenous Indian state that we never wished for.
These quests for division must be seen as dubious means to accumulate more power, not as a quest to achieve the ends they apparently claim.
The implications of the Supreme Court's approval will prove to be incredibly dangerous for the country, where communal tensions are already peaking.
It is at this time that one must remember Assam's celebrated singer Bhupen Hazarika's lyrics: "Give me a white man whose blood is white". These lyrics are still applicable to Assam, and the rest of India today.
DAWN