In pictures: China celebrates 70th National Day with military jets and colourful performances
China is celebrating 70 years of Communist Party rule.
Web Desk – October 01, 2019
China marked its 70th year of Communist Party rule on Tuesday with an elaborate parade and show of military might.
The parade was attended by Chinese President Xi Jinping and government officials, while an overwhelming number of citizens turned up to watch the celebrations from a security parameter. The capital was locked down for the parade and police told residents, whose houses look onto the route not to look out of their windows.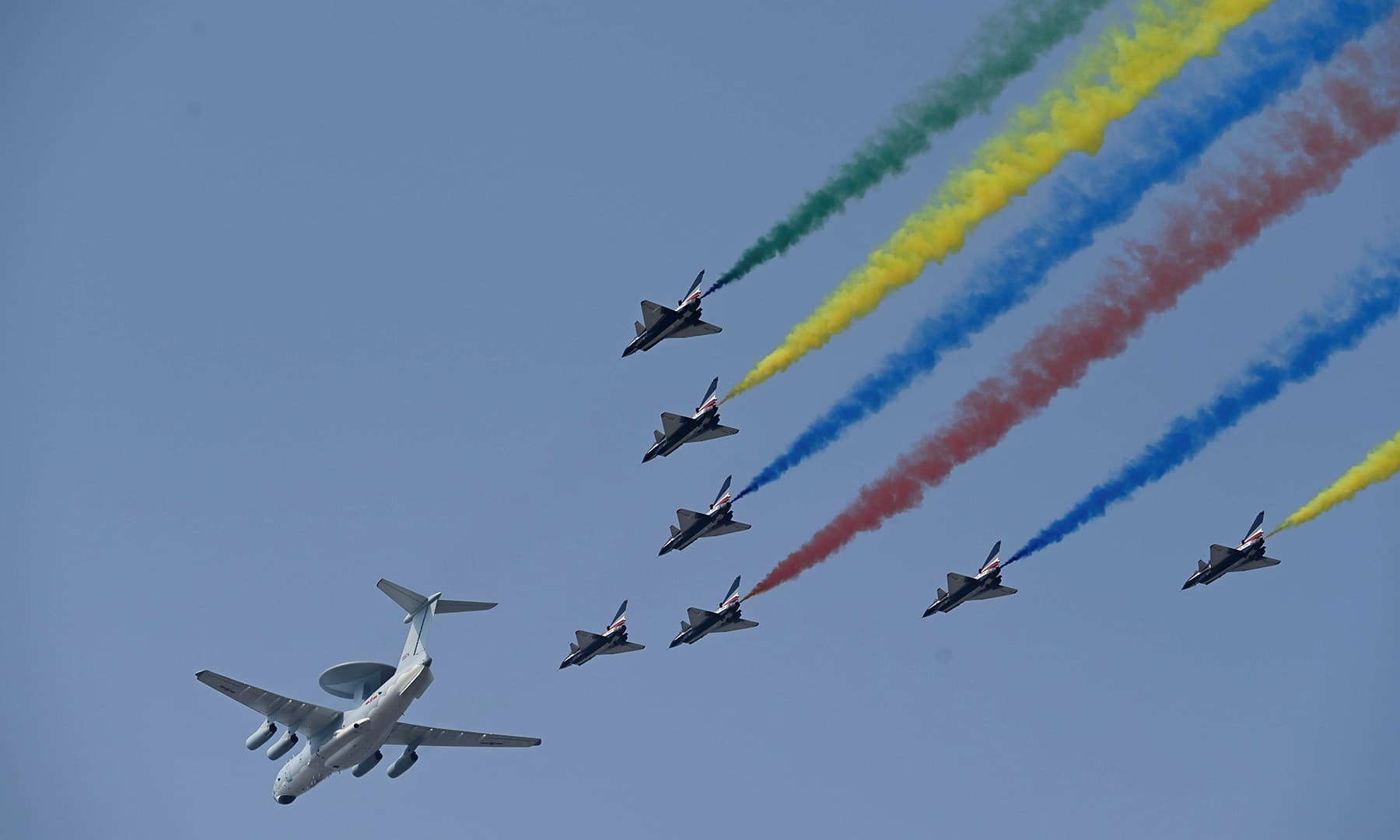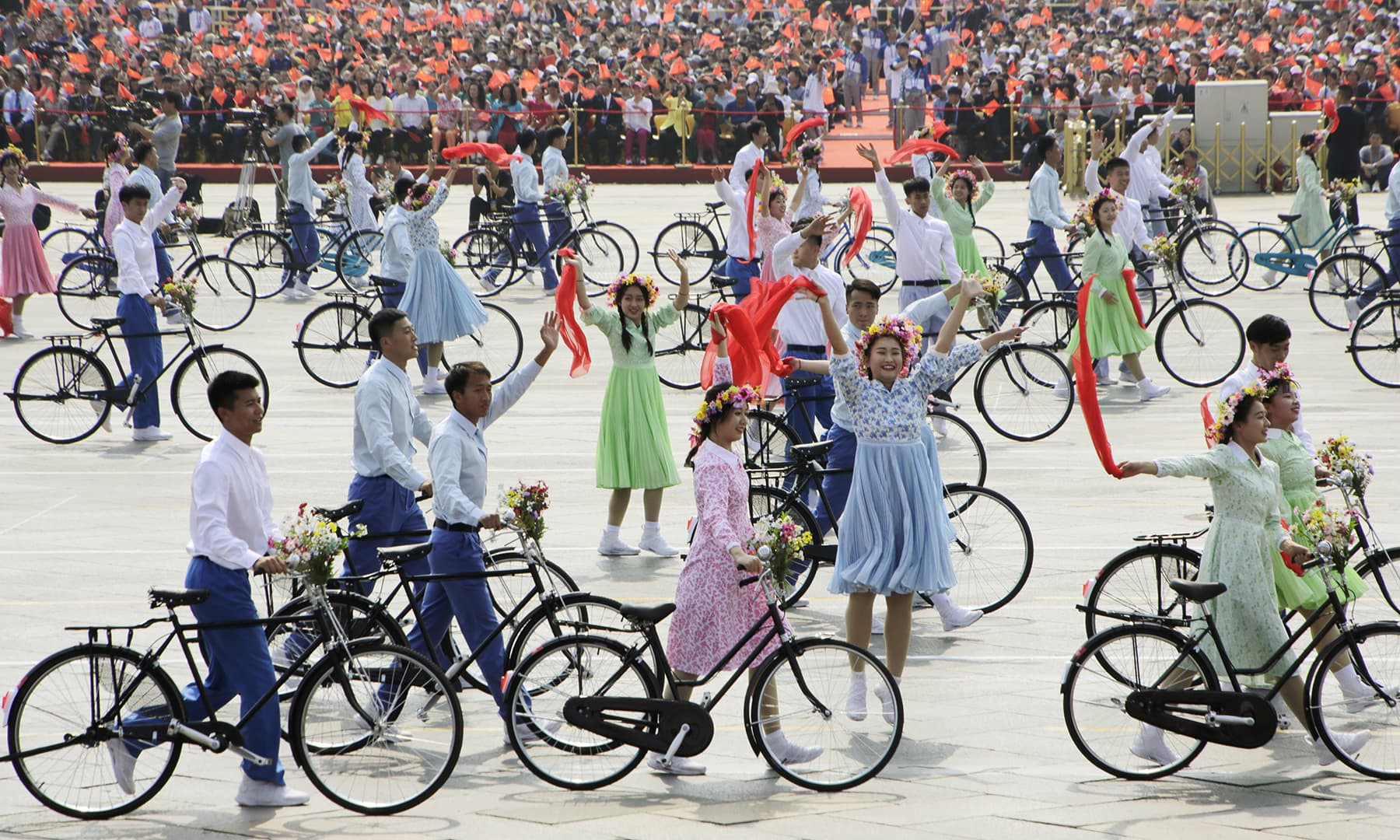 Header image: A giant portrait of former Chinese Communist Party leader Mao Zedong passes by Tiananmen Square during the National Day parade in Beijing. — AFP